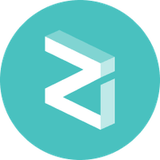 Zilliqa is a Layer 1 blockchain specifically engineered to address the challenges of scalability and throughput that commonly affect various blockchains, such as Bitcoin and Ethereum.
Zilliqa is a public, permissionless blockchain that is designed to offer high throughput with the ability to complete thousands of transactions per second. It seeks to solve the issue of blockchain scalability and speed by employing sharding as a second-layer scaling solution.

Zilliqa was established in 2017 and initially introduced as an ERC-20 token for sale in January 2018. Subsequently, the tokens were migrated to the Zilliqa mainnet, which was launched in 2019. The process of swapping the tokens concluded in February 2020.

The developers behind Zilliqa claim that it is the first public blockchain to fully utilize a sharded network. They further argue that the remarkable throughput and transaction rates achieved by Zilliqa position it as a potential competitor to traditional centralized payment methods like VISA and Mastercard.

Smart Contract Platform
Layer 1 (L1)
Market cap
Trading volume 24h
Fully diluted market cap
All time high price
91.69%
All time low price
786.01%