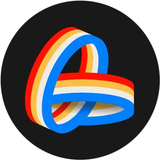 Velodrome Finance is a decentralized exchange (DEX) and liquidity hub built on Optimism.
Velodrome is the go-to central trading and liquidity marketplace on the Optimism Network. Combining innovative DeFi concepts, it introduces the unique ve(3,3) mechanism. This mechanism incentivizes long-term token holding and liquidity provision, drawing inspiration from Vote-Escrow by Curve and Staking/Rebasing/Bonding game theory from Olympus DAO.

Velodrome rewards liquidity providers and active governance participants through VELO (its native token) and veVELO distribution. Liquidity providers (LPs) receive VELO emissions. Vote-escrow VELO (veVELO) holders vote on which liquidity pools receive VELO emissions. In return, voters receive the trading fees and bribes collected by the pairs they vote for. This structure helps incentives flow to the most valuable pairs for the ecosystem.

Market cap
Trading volume 24h
Fully diluted market cap
All time high price
82.65%
All time low price
686.16%