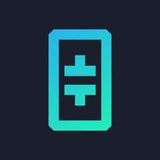 Theta is a blockchain protocol purposefully built to incentivize a global network of computers to operate a decentralized video streaming platform.
Theta's blockchain network is supported by its native cryptocurrency token, THETA, which performs various governance tasks within the ecosystem. Notably, the network has secured partnerships with major industry players such as Google, Binance, Sony Europe, and Samsung, which function as enterprise validators, alongside a Guardian network of thousands of community-run guardian nodes.

The primary objective of the project is to revolutionize the video streaming industry by addressing the current challenges of centralization, poor infrastructure, and high costs, which often lead to a suboptimal experience for end-users. Additionally, the network aims to improve the revenue earned by content creators by reducing the barriers between them and their audience.

To achieve this goal, the Theta team has developed a customer-centric business plan that focuses on esports, music, TV, movies, and education. The network has partnered with numerous video platforms such as Samsung VR, Cinedigm, Shout! Factory, Pandora.tv, Play Labs, and THETA.tv to expand its ecosystem of services.

Data Service
Cloud Services
Market cap
Trading volume 24h
Fully diluted market cap
All time high price
93.61%
All time low price
2,384.47%