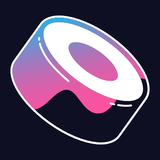 SushiSwap is a multi-chain decentralized exchange offering a range of functionalities including cross-chain swaps, streaming of assets, vesting of tokens, and permissionless market making for liquidity provision.
SushiSwap is a decentralized exchange that was initially built on the Ethereum network. It was created by forking the Uniswap protocol and utilizes smart contracts to facilitate direct trading of cryptocurrencies without the need for intermediaries. Users can participate as liquidity pool providers by supplying an equivalent value of two different cryptocurrencies to earn rewards whenever the pool is used for trading.

SushiSwap offers various yield generating products, including SushiBar and Bentobox. With SushiBar, users can deposit their SUSHI tokens into the pool and receive xSUSHI tokens in return. These xSUSHI tokens represent a proportional value from the platform fees collected. Bentobox, on the other hand, acts as a token vault and allows users to deposit tokens using an artificial balance. It employs low-risk yield farming strategies, enabling users to put their tokens to work without exposing them to potential losses.

Polygon Ecosystem
Yield Farming
Ethereum Ecosystem
Market cap
Trading volume 24h
Fully diluted market cap
All time high price
94.72%
All time low price
159.52%