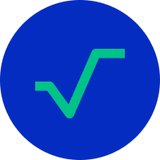 Radix is a global decentralized computer for building dApps facilitating fast and cost-effective transactions with near-instant finality, providing scalability and modularity for developers.
Radix DLT is a full-stack layer-1 protocol designed to simplify and scale DeFi applications. It offers a secure execution environment called the Radix Engine, ensuring composability while avoiding network congestion and smart contract vulnerabilities.

With the introduction of the Radix token (XRD) and the Olympia Mainnet launch, Radix provides foundational technologies for future protocol updates. Developers can easily build and launch scalable DeFi applications using high-quality templates, promoting mass adoption.

Radix addresses key issues in DLT and DeFi, such as minimizing smart contract exploits, enabling faster interoperability, fostering decentralized developer communities, and scaling applications without compromising composability. The platform utilizes the Cerberus consensus protocol to achieve scalability without hindering composability.

Smart Contract Platform
Layer 1 (L1)
Market cap
Trading volume 24h
Fully diluted market cap
All time high price
91.79%