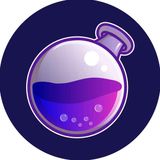 Osmosis is a decentralized exchange that leverages the Cosmos SDK to enable seamless interoperability with different blockchains/
Osmosis is a decentralized exchange for an ecosystem of sovereign and interoperable blockchains all connected trustlessly over the Inter-Blockchain Communication Protocol. In addition, Osmosis supports integration with non-IBC blockchains like Ethereum and Polkadot.

Originally based on Balancer-style pools, Osmosis is moving to a more sustainable concentrated liquidity model that provides a superior trading and liquidity provision experience. It has greater control over the full blockchain stack than DEXs which must follow the code of a parent chain. This fine-grained control has enabled, for example, the development of Superfluid Staking, an improvement to Proof-of-Stake security.

Superfluid staking allows the underlying OSMO in an LP position to add to chain security and earn staking rewards for doing so. The customizability of appchains also allows for the development of a transaction mempool shielded with threshold encryption, which will greatly reduce harmful MEV on Osmosis.

Market cap
Trading volume 24h
Fully diluted market cap
All time high price
93.65%
All time low price
218.03%