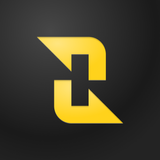 Oriole Insights is a gamified prediction platform harnessing collective wisdom. Users forecast asset trends and event outcomes on the crypto market
Through Oriole Insights, users gain access to this collective intelligence, guiding their investment strategies and future forecasts. Whether you're a seasoned trader, a crypto enthusiast, or someone new and curious about the space, Oriole Insights welcomes you to be part of a thriving community that believes in the power of collective forecasting.

In the vast realm of cryptocurrency predictions, where anyone can voice an opinion, the challenge lies in speaking and being heard and trusted. To address this issue, the platform would cherish two fundamental characteristics: Accuracy and Reputation. They both will become metrics with numerical expressions. They will be tracked on users' individual pages with total community access.

Each person would have a chance to prove his mastery in price prediction and gain a reputation to back up his views, strategies, and ideas. Each user will be able to check the accuracy of notable crypto figures, KOLs, and traders involved. By visualizing accuracy, we would bring meritocracy where the most talented users would benefit from their skills.

Play To Earn
Prediction Market
GameFi
Oracle
Predictions
Fully diluted market cap
—