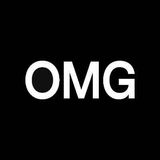 OMG Network is a Layer 2 public network allowing high throughput, low-cost and peer-to-peer transactions.
OMG Network, formerly known as OmiseGo, is a Layer-2 scaling protocol designed to enhance the transaction throughput and cost-effectiveness of the Ethereum network. By leveraging the security guarantees of the underlying layer, OMG Network aims to provide a higher level of scalability while ensuring the safety of users' funds.

The protocol achieves this by creating a child chain that aggregates and batches transactions before committing them to the Ethereum root chain. This relationship between the child chain and the root chain allows for greater transaction capacity without compromising security. In case of any issues with the child chain, users' funds remain protected on the root chain, serving as a trust and arbitration layer.

OMG, the native cryptocurrency of the OMG Network, plays a central role in the platform. It serves as the primary method of payment for transaction fees and facilitates seamless asset transfers within the network. OMG operates on a proof-of-stake consensus mechanism, where validators stake their coins to earn the right to validate blocks and maintain the network's operations.

Smart Contract Platform
Ethereum Ecosystem
Market cap
Trading volume 24h
Fully diluted market cap
All time high price
97.52%