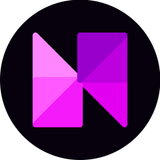 Neon is a fully compatible Ethereum Virtual Machine (EVM) on Solana.
Neon EVM is a revolutionary solution that bridges the gap between Ethereum and Solana blockchains, offering seamless integration for dApp developers. It is an on-chain solution that integrates native Ethereum Virtual Machine (EVM) functionality into the Solana network. It achieves this by encapsulating Ethereum-like transactions within Solana transactions, sending them to the Solana network for parallel processing.

The primary purpose of Neon EVM is to enable Ethereum native applications to operate seamlessly on Solana without requiring any modifications to their existing codebase. This includes compatibility with standard Ethereum tools. Developers can continue writing smart contracts in Solidity, use MetaMask for dApp funding, and deploy dApps on Solana using the Truffle environment.

Neon EVM allows the smooth transition of Ethereum transactions to the Solana network. The advantage of this approach lies in the ease with which popular applications like Uniswap and Maker can be developed natively on Solana, minimizing friction. Consequently, developers can expand their user base by reaching new users on Solana and tap into Solana's substantial liquidity.

Coinlist
Smart Contract Platform
Solana Ecosystem
Market cap
Trading volume 24h
Fully diluted market cap
All time high price
31.98%
All time low price
775.59%