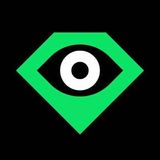 LooksRare is a community-centric marketplace for NFTs and digital collectibles within the Ethereum ecosystem.
LooksRare is an NFT marketplace that distinguishes itself by its avant-garde approach, where the community takes center stage. This platform operates with a resolute focus on traders, collectors, and creators, embodying an unprecedented commitment to their needs. Beyond mere transactions, LooksRare is instrumental in nurturing an ecosystem of active involvement, where every member's contribution is not only acknowledged but also celebrated.

Unveiled to the world in January 2022 by two enigmatic founders adopting the pseudonyms "Zodd" and "Guts", the platform was crafted with the diligent efforts of an 11-member team. The essence of LooksRare lies in its aspiration to challenge OpenSea's supremacy in the NFT market.

Built on the Ethereum blockchain, LooksRare serves as a conduit for Ethereum NFT trading. In the past, the platform imposed a 2% sales fee, but with the introduction of LooksRare V2, a fixed fee of 0.5% is now levied on all NFT sales (excluding private transactions). This strategic evolution reflects LooksRare's commitment to refining its offerings and user experience while staying true to its community-driven ethos.

Market cap
Trading volume 24h
Fully diluted market cap
All time high price
98.41%
All time low price
167.53%