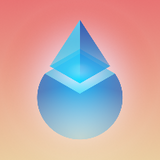 Lido is a leading liquid staking solution for Ethereum (ETH) backed by multiple staking providers.
In December 2020, Lido (LDO) was introduced shortly after the launch of Ethereum 2.0's Beacon Chain, which serves as the foundation for Ethereum's proof of stake (POS) network. Lido was created to overcome various technical and operational obstacles associated with staking on the Ethereum blockchain.

Lido's liquid staking solution provides an easy and secure way for users to participate in staking on the Ethereum network. By staking with Lido, users can earn rewards without having to lock up their assets or maintain their own infrastructure. Instead, Lido's staking providers handle the technical aspects of staking on the Ethereum network. In return, users receive stETH tokens that represent their stake in the network. These stETH tokens are liquid, meaning that they can be used like regular ETH to earn and lend rewards. Additionally, there are no lock-ups or minimum deposits required when staking with Lido, making it accessible for anyone to participate in improving the security of the Ethereum network.

DeFi
Liquid Staking Solution
Market cap
Trading volume 24h
Fully diluted market cap
All time high price
67.57%
All time low price
483.14%