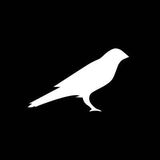 Kusama serves as Polkadot's test network, providing developers with a platform to experiment and test blockchains prior to their deployment on Polkadot.
Kusama is an experimental proof-of-stake network that operates as a testnet for the Polkadot ecosystem. It plays a crucial role in ensuring the safety and stability of Polkadot by acting as a warning system for potential issues or updates. Unlike Polkadot, Kusama is designed to be unrefined and allows for riskier projects and investments, making it an ideal space for innovation.

The network has its native cryptocurrency called KSM, which serves multiple purposes within the Kusama network, including governance of the network, staking for network operation, bonding to connect chains as parachains to Kusama, and functioning as a utility token for network users. With its unique features and functionalities, Kusama provides a dynamic and experimental environment for the development of new projects and high-risk investments.

Market cap
Trading volume 24h
Fully diluted market cap
All time high price
95.78%
All time low price
2,892.11%