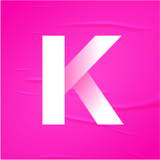 Kadena is a hybrid Layer 1 blockchain offering dual-layer technology consisting of a public protocol called Chainweb and a private protocol called Kuro.
Kadena is an enterprise-grade blockchain platform that combines the scalability of a Direct Acyclic Graph (DAG) with the security of Bitcoin's Proof-of-Work consensus mechanism. It offers a highly efficient and scalable solution while maintaining the safety of the Bitcoin network. Kadena's core technology is the Pact smart contract language, which simplifies the development process and enhances security.

Developers can easily create dApps on Kadena using the provided developer tools, including a smart contract IDE and comprehensive documentation. The platform offers dApp templates to expedite project completion and has introduced gas stations to support businesses as they expand their user base.

In addition to the public smart contract blockchain, Kadena has developed a private blockchain called Kadena Kuro. Kuro utilizes a Byzantine Fault Tolerant (BFT) consensus method and is specifically designed for enterprise applications. This private chain has been successfully utilized by a healthcare consortium since 2018 to streamline insurance data management. Kuro operates as a side-chain alongside Kadena's public blockchain, enabling faster transactions and facilitating the development of new data markets.

Smart Contract Platform
Cosmos Ecosystem
Protocol
Market cap
Trading volume 24h
Fully diluted market cap
All time high price
97.85%
All time low price
804.39%