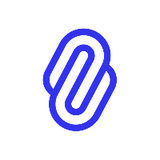 Ispolink is a matchmaking job platform that utilizes AI and GameFi elements.
Ispolink is an open-access, cross-chain platform that is tokenized, decentralized, and AI-powered. Its objective is to seamlessly connect highly skilled tech talents with blockchain firms worldwide. The platform, powered by Binance Smart Chain and Polygon blockchain networks, provides users with an interoperable end-to-end solution.

To ensure secure authentication, storage, and sharing of job seekers' information, Ispolink employs blockchain technology. Additionally, the platform incorporates AI algorithms to automate the process of screening resumes, thereby enhancing the efficiency of recruiters. As a result, the platform increases the offer-to-join ratio for recruiters while substantially reducing hiring costs.

Blockchain Service
Cross-Chain
Market cap
Trading volume 24h
Fully diluted market cap
All time high price
90.85%
All time low price
353.65%