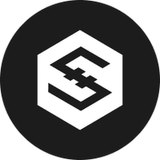 IOST is an enterprise-level decentralized blockchain network based on consensus algorithm Proof of Believability (PoB).
IOST is a decentralized blockchain network that operates on the innovative Proof of Believability consensus algorithm. This algorithm offers distinct advantages over traditional consensus algorithms such as Proof-of-Work and Proof-of-Stake. With PoB, IOST achieves high transaction speeds while ensuring network security, making it a suitable choice for businesses seeking to adopt or transition to blockchain technology.

IOST stands out for its exceptional scalability, boasting the capability to process up to 100,000 transactions per second. This far surpasses the transaction speeds of other popular blockchain networks such as Ethereum, TRON, and EOS. The network's high throughput provides a compelling solution for large corporations and enterprises that require efficient and rapid transaction processing.

The IOST coin serves as the core component of the network, offering security and privacy protection. It plays a vital role in supporting the PoB consensus algorithm. Additionally, users and developers within the IOST ecosystem utilize IOST coins or token holdings to pay for transaction fees, facilitating the seamless operation of the network.

Market cap
Trading volume 24h
Fully diluted market cap
All time high price
92.78%
All time low price
484.59%