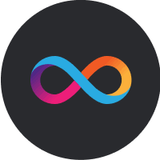 The Internet Computer is an open-source platform that allows independent data centers to band together and offer a decentralized alternative to the current centralized Internet cloud providers.
The Internet Computer blockchain is praised for its remarkable scalability, allowing it to seamlessly handle the demands of today's internet activity. Within this blockchain, the Network Nervous System (NNS) serves as an on-chain governing entity. One of the key factors behind the Internet Computer's scalability is its ability to distribute the workload across subnet blockchains, as directed by the NNS.

To create blocks on the mainnet, the Internet Computer blockchain relies on its consensus mechanism known as the Internet Computer Consensus (ICC).

In 2021, the mainnet of the Internet Computer blockchain was launched. The Dfinity Foundation, a non-profit organization established in 2016, takes responsibility for developing the supporting technology for the Internet Computer blockchain. With a team of over 200 individuals and various research centers, the foundation envisions a future heavily reliant on blockchain technology and smart contracts.

Smart Contract Platform
Layer 1 (L1)
Market cap
Trading volume 24h
Fully diluted market cap
All time high price
99.36%