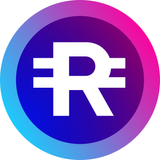 Holoride is an application designed for utilizing virtual reality technology within vehicles.
holoride is pioneering a groundbreaking revolution by leveraging car data, virtual reality, and blockchain technology to transform ordinary journeys into hyper-immersive experiences. Through their intelligent approach, holoride merges the physical reality of passengers with contextual information, giving rise to a completely new category of mass-market entertainment and media.

The core of this revolution lies in holoride's platform for in-vehicle experiences, where real-time vehicle data is connected to immersive media content, fostering an ecosystem where all participants are duly recognized and rewarded. With the introduction of the RIDE token, holoride's partner network gains the power to capture the value generated by this transformative venture, reshaping the mobility and media industries and their respective value chains permanently.

Metaverse
Blockchain Service
VR/AR
MultiversX Ecosystem
Market cap
Trading volume 24h
Fully diluted market cap
All time high price
99.35%