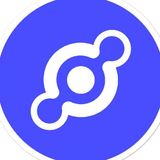 Helium is a blockchain network that connects IoT devices, enabling wireless connectivity and data transmission without satellites or costly cellular plans, using Proof of Coverage and LongFi protocol.
Helium is a blockchain-based wireless network that connects IoT devices worldwide, offering low-cost internet access and data sharing. Powered by a decentralized architecture, Helium utilizes Hotspots as network nodes to provide public coverage, leveraging the LoRaWAN protocol for seamless communication.

With its novel Proof of Coverage mechanism and a unique consensus algorithm, Helium ensures efficient routing of data for long-range, low-power IoT devices using the innovative LongFi protocol. The network enables devices to connect wirelessly to the internet without relying on costly cellular plans or satellite infrastructure.

Users can earn rewards by contributing to the network's infrastructure, fostering a community-driven approach to internet connectivity. With its emphasis on low-cost access and the elimination of reliance on traditional infrastructure, Helium has the potential to scale rapidly and bridge the digital divide, connecting individuals and communities with limited or no access to the internet.

Market cap
Trading volume 24h
Fully diluted market cap
All time high price
94.62%
All time low price
2,505.52%