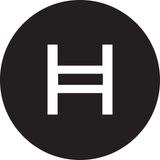 Hedera is an open-source, Proof of Stake (PoS) Layer 1 blockchain for building and developing decentralized applications.
Hedera's unique data structure, the Hashgraph, is the platform's defining feature. Initially designed for private use, Hedera has integrated the algorithm into its public network. The technology is patented and not open-source, preventing the creation of forks or independent versions by developers.

Hedera's consensus mechanism is based on a limited number of nodes that communicate with each other via "gossiping" on the Hashgraph. As nodes gossip, they identify "famous witnesses," which refer to transactions or events that become known early in the consensus process. These witnesses are then compared among the majority of nodes by a selected group of nodes.

The nodes are distributed globally and governed by a council composed of multinational corporations, which manage the network's software, updates, and other security measures.

Unlike most traditional blockchains that achieve consensus through users who propose blocks to be added to the chain in a market competition open to anyone, Hedera's model uses a limited number of nodes to determine its history, ensuring that transactions cannot be undone later.

Market cap
Trading volume 24h
Fully diluted market cap
All time high price
89.45%
All time low price
508.92%