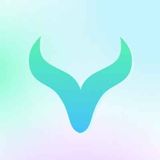 Hatom is MultiversX's first liquidity protocol that empowers DeFi through various products.
Hatom Protocol is a decentralized, algorithmic lending, borrowing, and staking protocol built on the MultiversX Network. It offers a range of DeFi services, allowing users to participate as suppliers, borrowers, or liquidators. Suppliers can earn interest by providing liquidity, while borrowers can access overcollateralized loans.

Hatom combines the features of major DeFi protocols on Ethereum, including liquid staking, lending, and algorithmic stablecoin mechanisms. By introducing these capabilities, Hatom aims to enhance the MultiversX DeFi ecosystem and attract new capital, strengthening network security and enabling the emergence of new opportunities.

Hatom also plans to introduce a decentralized overcollateralized stablecoin called USH. This stablecoin, with its independent monetary policy, is expected to boost liquidity providers and generate extra revenue for the ecosystem and token holders. Users can mint USH by using EGLD and various ecosystem tokens as collateral.

DeFi
Lending/Borrowing
Liquid Staking Solution
Market cap
Trading volume 24h
Fully diluted market cap
All time high price
17.96%