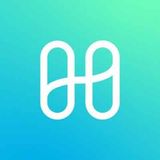 Harmony is a layer-1 blockchain that leverages sharding and Effective Proof of Stake (EPoS) consensus mechanism to achieve scalability, security, and decentralization.
Harmony is an open-source blockchain network that aims to address the challenges of scalability and cost-effectiveness in the blockchain space. By providing high-speed transactions at lower costs, Harmony enables users to exchange digital assets, digital collectibles, and secure identities on its platform.

One of Harmony's key features is its support for cross-chain transfers, allowing for seamless interoperability with major blockchains like Ethereum and Binance. This feature enhances the flexibility and accessibility of the network, enabling users to leverage assets and functionalities from different blockchain ecosystems.

Harmony tackles scalability issues through the implementation of secure sharding and cross-shard transactions. Sharding is a technique that divides the database into smaller parts, or shards, to increase transaction throughput. By utilizing sharding, Harmony aims to process a higher number of transactions per second, thereby enhancing the network's scalability.

Smart Contract Platform
Protocol
Harmony Ecosystem
Market cap
Trading volume 24h
Fully diluted market cap
All time high price
96.39%
All time low price
974.74%