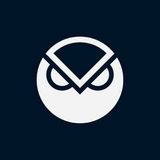 Gnosis Chain is EVM-based community owned network built for Ethereum-based platforms to create DeFi products that are EVM compatible.
Gnosis is a blockchain designed to enable the creation of DeFi products that are compatible with the Ethereum Virtual Machine. The protocol focuses on providing an open-source platform for forecast and prediction market solutions. Gnosis Safe, the first offering developed by Gnosis, offers secure Ethereum asset management capabilities. The software aggregates unbiased user opinions to provide curated data for decision-makers in various sectors such as finance, government, and insurance.

The Gnosis network consists of three distinct platforms: Apollo, DutchX, and Gnosis Safe. Apollo allows users to create their own tokens that can represent ideas, information, or incentives. DutchX serves as the marketplace where these tokens are auctioned. Gnosis Safe is a crypto asset wallet specifically designed for storing Ethereum-based assets.

The Gnosis Architecture follows a three-layer structure: the Core layer, Service layer, and Applications layer. The Core layer forms the foundation of the platform, handling smart contracts, automation of settlements, and the market mechanism. The Service layer offers additional services such as chatbots for dApps and integration with payment processing systems. It also manages the trading fee model. The Applications layer acts as a hub for prediction market dApps built on Gnosis. Most applications within this layer are developed by third parties who can charge users for their services.

Smart Contract Platform
Layer 1 (L1)
DeFi
Ethereum Ecosystem
Market cap
Trading volume 24h
Fully diluted market cap
All time high price
69.64%
All time low price
2,740.59%