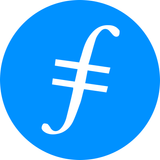 Filecoin is a decentralized protocol that enables individuals to lease their unused computer storage space.
The Filecoin network is a decentralized storage network (DSN) based on blockchain technology, according to its official website. The protocol enables multiple independent storage providers to offer data storage and retrieval to clients on the network. The Filecoin DSN manages storage and retrieval requests via two markets: the Storage Market and the Retrieval Market.

The Storage Market allows clients to pay storage miners to store their data. Clients and storage miners submit their orders to the blockchain, and when orders are matched, both parties sign a deal order and submit it to the orderbook. Storage miners provide constant proof of storage for an order, and both clients and storage miners must pledge and commit to their resources. The Storage Market protocol is divided into two phases: order matching and settlement.

On the other hand, the Retrieval Market enables clients to retrieve data by paying retrieval miners to deliver the data. Clients can request retrieval of a specific piece from an order, and retrieval miners obtain pieces from the Retrieval Market or by storing them as a storage miner. The Retrieval Market protocol is divided into two phases: order matching and settlement. Retrieval miners send small parts of the piece to the client, and for each piece, the miner gets a signed receipt from the client. Retrieval miners present their delivery receipts to the blockchain for rewards.

Filecoin's native cryptocurrency, FIL, trades on exchanges and is used as a means of payment for storage and retrieval services on the network."

Data Service
Cloud Services
Market cap
Trading volume 24h
Fully diluted market cap
All time high price
98.15%