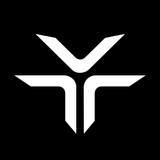 DeXe is an asset and DAO management protocol.
The DeXe Protocol is the all-in-one toolkit to help DAO creators and members build DAOs that have faster, more sustainable, and more equitable growth based on the principles of transparency, community, and incentives that reward meritocracy.

DeXe Protocol DAO governs the development and improvement of the DeXe Protocol, which in itself is a DAO constructor and governance toolkit consisting of 50+ smart contracts. These smart contracts can work together in a number of ways to create flexible, effective, and rewarding DAOs, as well as many other products (these smart contracts are open source, so the only limit to their implementation is the imagination of builders in the space).

DeXe was built to work across EVM blockchains. As a DAO, DeXe is driven by core contributors and a wide community of people passionate about DAO creation, governance, and education.

Market cap
Trading volume 24h
Fully diluted market cap
All time high price
89.42%
All time low price
410.11%