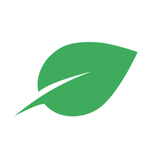 Chia Network is a Layer 1 blockchain using Chialisp's proprietary programming language and Proof-of-Space-and-Time (PoST) consensus mechanism.
Unlike most other blockchains, Chia Network is seeking a listing on the NYSE or NASDAQ. Blockchain is aimed at corporate use, so Chia Network plans to have XCH on its balance sheet in the event of a listing.
Chia Network's first proof-of-time function was released in 2019, and the first beta of the blockchain launched in 2020. Chia Network reached full functionality, including wallet functionality, transactions and smart contracts, with the launch of its mainnet in 2021.Chia Network (XCH) brings improvements relative to all proof-of-stake (PoS) and proof-of-work (PoW) projects by using a less energy-intensive consensus mechanism.

Market cap
Trading volume 24h
Fully diluted market cap
All time high price
98.44%