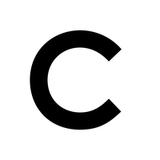 Celer is an interoperability protocol, enabling a seamless, one-click user journey to effortlessly engage with a spectrum of assets across multiple chains.
Celer Network redefines interoperability, seamlessly uniting tokens, DeFi, GameFi, NFTs, governance, and privacy solutions across diverse chains via a user-friendly one-click experience. CELR, its intrinsic token, powers pivotal functions, enabling staking for network engagement and reaping rewards. Additionally, CELR contributes to the value accumulation within the State Guardian Network.

Central components include:

State Guardian Network (SGN): A CELR-fueled Proof-of-Stake blockchain, ensuring secure message routing across heterogeneous blockchains.
Celer cBridge: This non-custodial asset bridge connects over 130 tokens across 30+ blockchains and rollups, serving as a decentralized linkage.
Celer Inter-chain Messaging (IM) Framework: Developers harness this to craft inter-chain-native dApps, harnessing efficient liquidity and unified application logic.
Layer2.Finance: A pioneering solution, likened to a "DeFi Public Transportation System," offering economical access to diverse DeFi protocols.

Market cap
Trading volume 24h
Fully diluted market cap
All time low price
1,428.85%