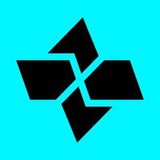 Cartesi is a layer-2 scaling solution, streamlining DApp development through the familiar Linux programming environment.
Cartesi is a Layer 2 blockchain with a disruptive approach and the ability to harness the power of familiar Linux programming paradigms to create complex and sophisticated DApps on the blockchain. This empowers developers with a comfortable environment, reducing the learning time typically associated with blockchain programming and enabling them to channel their creativity more effectively.

One of Cartesi's standout features is the Cartesi Rollups protocol. This ingenious solution ensures that transactions are rigorously validated on-chain, injecting an element of trust and transparency into the transaction process. This validation process is further fortified by Cartesi's decentralized oracle network, seamlessly integrating off-chain data into smart contracts while preserving the integrity of the blockchain ecosystem.

At the heart of the Cartesi ecosystem lies the CTSI token, a powerful catalyst for value exchange and community engagement. This token not only facilitates seamless transactions within the platform but also signifies a broader commitment to creating an inclusive and collaborative blockchain ecosystem where the community plays a central role in shaping the direction and growth of the project.

Smart Contract Platform
Layer 2
Governance
Fully diluted market cap
—