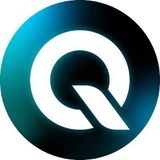 BENQI, a decentralized liquidity protocol on Avalanche, redefines lending and borrowing, providing efficient DeFi solutions.
BENQI stands as a decentralized liquidity protocol on the Avalanche blockchain, reshaping the landscape of lending and borrowing within decentralized finance (DeFi). Through cutting-edge technology, BENQI optimizes liquidity provision, enabling users to lend and borrow assets in a more efficient and decentralized manner.

The protocol's innovative design ensures that users can seamlessly participate in yield farming and liquidity provision, earning rewards while contributing to the overall liquidity of the ecosystem. BENQI's commitment to efficiency and user experience sets it apart, making decentralized finance accessible to a broader audience.

The native token, BENQI, plays a central role in the protocol's governance and incentive mechanisms. Token holders actively participate in shaping the future of BENQI, contributing to decisions on protocol upgrades and overall governance.

As a key player in the Avalanche ecosystem, BENQI fosters the growth of decentralized finance on this blockchain, offering users a robust and feature-rich platform to engage in a wide array of DeFi activities.

Governance
Lending/Borrowing
DeFi
Binance Launchpool
Avalanche Ecosystem
Liquid Staking
Market cap
Trading volume 24h
Fully diluted market cap