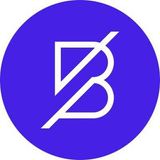 Band Protocol is a cross-chain data oracle platform that aggregates and connects real-world data and APIs to smart contracts.
Originating in 2017, Band Protocol facilitates seamless data flow between on-chain and off-chain sources, empowering DApps to make informed decisions.

Initially based on Ethereum, Band Protocol migrated to the Cosmos network in June 2020 to optimize resource usage. Serving as a bridge, it facilitates the integration of tangible data into blockchain ecosystems. This enables smart contracts to respond to off-chain events accurately, an essential element in ensuring transparent and reliable decentralized operations. The foundation of Band Protocol lies in its distinctive BandChain, a specialized blockchain built using Cosmos SDK.

BandChain empowers developers to design custom oracle scripts, acting as a conduit to real-world data for DApps and smart contracts. These scripts can be tailored to capture specific data attributes, determine data sources, establish validator consensus, and define data aggregation methodologies.

DeFi
Oracle
Business Services
Market cap
Trading volume 24h
Fully diluted market cap
All time high price
93.82%
All time low price
593.39%