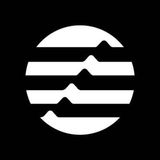 Aptos is a Layer 1 blockchain that uses the Move programming language.
Aptos is a repurposed Layer 1 blockchain initiative of Meta's abandoned web3 project (formerly Facebook). Aptos utilizes key elements of the former Diem blockchain and Move, a Rust-based programming language independently developed by Meta.

The Aptos genesis occurred on October 12, 2022, with Aptos blockchain's mainnet "Aptos Autumn" launched on October 17, 2022. The blockchain has raised millions of dollars from investors so far.

The Aptos blockchain has been generating all this hype because of its intriguing past. The blockchain is based on the Diem blockchain initiative (from Meta) that was recently abandoned. Created by Diem developers, the Aptos crypto uses the programming language originally created for Diem. Its focus is on Diem's original goal of creating a scalable, fast blockchain. In addition, it hopes to offer additional features that will make the crypto more accessible to average users.

Smart Contract Platform
Proof of Stake
Layer 1 (L1)
Market cap
Trading volume 24h
Fully diluted market cap
All time low price
128.34%