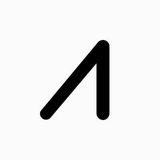 AIOZ Network is re-imagining streaming from the ground up with a blockchain that integrates content distribution and tokenomics built for media.
AIOZ Network is a Layer-1 Interoperable Blockchain compatible with Ethereum Virtual Machine Smart Contracts built on Solidity. It works with the Inter-Blockchain Communication (IBC) protocol, allowing it to connect to and exchange data with other COSMOS-based blockchains.
The AIOZ Network Blockchain enables 1-Click Porting of Interoperable dApps and provides Instant Finality with Low TX fees while leveraging a Multi-Chain Architecture with Infinite Horizontal Scalability. As a Web3 Peer-to-Peer Nodes-Powered Distributed Decentralized Content Delivery Network (dCDN), AIOZ Network rewards Edge Nodes' computational resources for storing, transcoding, and streaming digital media content.

Market cap
Trading volume 24h
Fully diluted market cap
All time high price
94.56%
All time low price
1,212.23%