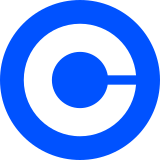 Coinbase, a globally renowned cryptocurrency exchange founded in 2012 and headquartered in the United States, has emerged as a leading platform for individuals and institutions seeking to engage in secure and regulated cryptocurrency trading.

Coinbase offers users a comprehensive selection of cryptocurrencies to buy, sell, and securely store. Bitcoin (BTC), Ethereum (ETH), Litecoin (LTC), and numerous other prominent digital assets are readily available for trading on the platform. By providing a diverse range of cryptocurrencies, Coinbase enables users to participate in various markets and explore different investment opportunities.

The user experience is at the core of Coinbase's platform design. With a focus on simplicity and ease of use, Coinbase ensures that both beginners and experienced traders can navigate the platform effortlessly. The intuitive interface provides clear pricing information and transparent transaction fees, allowing users to make informed decisions. Real-time market insights, easy order execution, and portfolio tracking further enhance the user experience.

Spot trading volume (24h):
39.44K